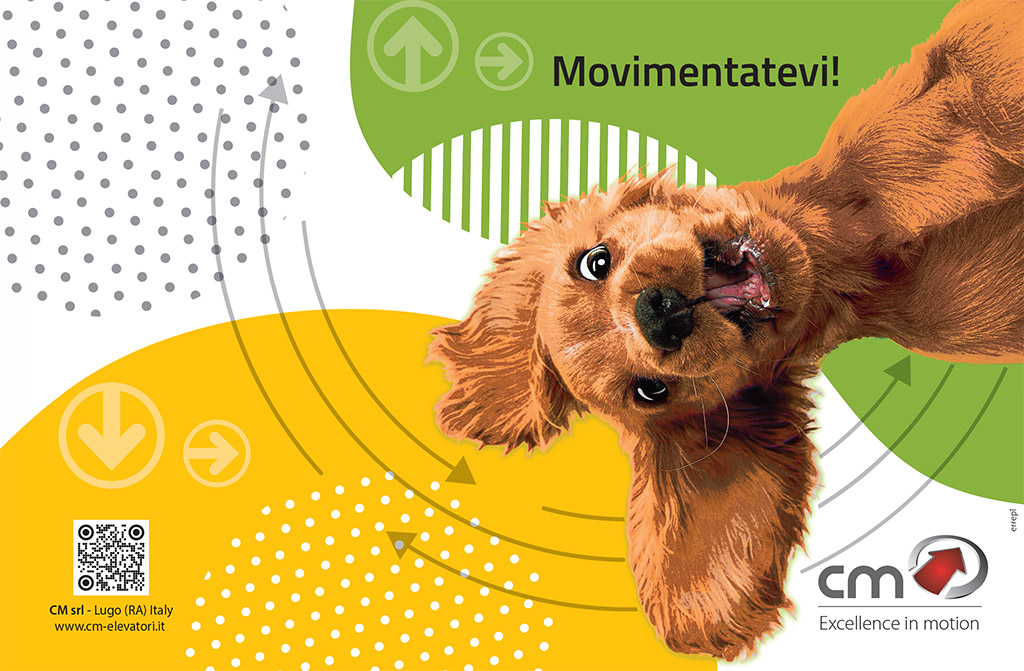 Designed to surprise and amaze, every time!
Through an image that can stand out, like CM does in its sector, the choice of this advertising campaign also aims at lightening and playing down those particular moments like the current ones.
How? Triggering optimism and vitality, inviting you to always wear a smile, embody energy and cheerfulness, through a precise encouragement:
Let's move!